The next edition of the EuroFedLipid Congress will take place in Seville on 20-23 October 2019. Seville is the perfect arena for hosting scientific and technological discussions on lipids, showing the latest and most innovative results, and setting the basis for a new horizon in research.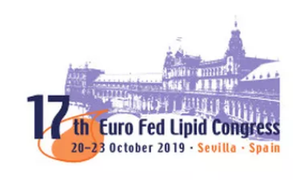 ---
Wageningen University is organizing an Innovation Contest open for all students and student start-ups over the world. The theme of this contest is the protein transition and the students are challenged to submit a ground-breaking idea to meet the global protein needs in a sustainable way. During the contest the student(s) will be coached by the private, pubic and/or academic sector to develop their idea and to gain an once in a life time experience. The best three ideas and/or prototypes will receive a cash price. You can find more information on this website.
The WUR Innovation Contest: ReThink Protein is  an international competition for students and  student start-ups. They are challenged to come up with business ideas that help provide 9 billion people with enough protein in a way that is healthy, affordable and good for the planet.

In a 3-month period students submit and further develop their revolutionary idea related to one or more of following themes: - consumer behaviour; - new protein sources; - new protein foods; - processing efficiency (incl. conversion). Throughout the competition students intensively interact with coaches from the private and public sector as well as academia and follow a number of entrepreneurial-skills workshops. 

The WUR Innovation Contest takes place from March until June 2019. The best Wageningen teams will be invited to battle with the best students from the other Technical Universities in the Netherlands (4TU Contest) in October 2019.

---
Dynamic developments in organic research – strengthening partnerships across Europe and beyond
It is our honor to announce that Elisabeth Köstinger, Austrian Federal Minister for Sustainability and Tourism, will open the Organic Policy Summit. Ms Köstinger invites participants to follow the lively discussions with high-level speakers on the ongoing developments of organic agriculture in Central and Eastern Europe.
ICOAS brings together scientists, advisors, entrepreneurs, policy makers, associations, non-governmental organisations and other stakeholders to meet and discuss latest research results and developments in organic agriculture in Central and Eastern European countries. ICOAS fosters the strong partnership across stakeholders in Central and Eastern Europe. Knowledge dissemination and capacity building along the value chain in Central and Eastern European countries are the main focus of ICOAS. Therefore, ICOAS actively contributes to the promotion of research and innovation in the organic sector.
ICOAS will take place in two main parts – the two-day Scientific Conference, followed by the Organic Policy Summit.
Join us and discuss with fellow researchers, policy makers, entrepreneurs, associations, non-governmental organizations and other stakeholders about e.g.:
- innovations and organic production
- complex value chains and organic trade
- socio-economic challenges
- organic agriculture and rural development
- consumers' perspectives and expectations
- sustainability assessment
- possibilities and limitations of organic markets
- and many more
Share your knowledge, contribute to the lively discussions and foster your partnerships across Europe and beyond!
The conference language is English.
Registration for the conference is open now – please click here!
Preliminary Programme ICOAS´18
20180928_Preliminary_Programme_ICOAS.pdf
Adobe Acrobat Document
438.6 KB

---
interpack is the essential event for the food, beverages, confectionery, bakery, pharma, cosmetics, non-food and industry sectors.
The Next Round of interpack Kicks Off...
... and the next round of communication comes out!
"WELCOME HOME": this is the motto of the world's leading trade fair for processing and packaging, from 7 – 13th May, as it kicks off its 22nd edition. 
To warm up for the upcoming #interpack2020 in Düsseldorf the trade fair is announcing its presence online, for now, with an entertaining take on this theme... Our newsletter is as diverse, fun and charming as the exhibitors and visitors of interpack themselves, and attracts just as much attention.
Information on the trade fair, direct to your inbox
-

The latest highlights of the trade fa

ir
- Tips for your trade fair experience
- Can be cancelled

at any t

ime
Subscribe to the free newsletter here
More information at https://www.interpack.com/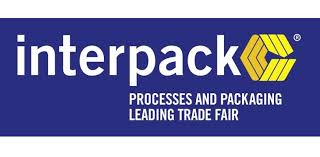 ---
After the successful workshop on "Hands-on training on baking technology" on 21-23 November 2017, the ISEKI-Food Association in cooperation with the University of Natural Resources and Life Sciences, Vienna (BOKU), and the STAMAG GmbH will organise the next Workshop in Vienna, Austria on 07-09 November 2018. This is an initiative of the FooD-STA centre to involve industry in teaching, especially to train the teachers.
The training will be conducted in English. The theoretical part will take place half day at the Department of Food Science and Technology at BOKU and the practical part the next two days at the bakery laboratories of STAMAG GmbH in Vienna/Austria. The aim of this 2½-day Workshop is to raise awareness of university lecturers on what is practically happening in the food industry, in order to provide students with the necessary knowledge and to involve industry in training the teachers.
The Workshop is certified by the ISEKI-Food Association according to the EQAS-Food Certification scheme as a European Qualifications Framework level 4 course and Certificates of Attendance/Completion will be provided to all the participants.
You will find more information about the Workshop on https://www.iseki-food.net/event/baking2018
There is a limited space for paticipants and latest by 15 October 2018 people who have registered will be informed if the workshop will take place.
Should you have any more questions, just contact us office@iseki-food.net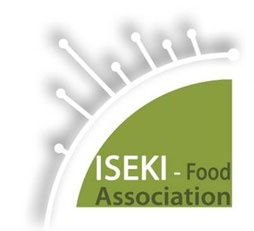 ---
Pomurje Technology Park and ITC cluster (DIH AGRIFOOD) are organizing on 27th of August 2018 in the framework of 56th International Agricultural-Food Fair AGRA an international conference with an interesting topic under the title Transformation of agrifood sector through novel forms of local delivery, digitalization and partnerships.
Together with eminent speakers from AGRIFOOD sector from South-East Europe region, we will highlight challenges, solutions and opportunities for the future of agrifood sector, with an emphasis on local delivery of quality food and new forms of cooperation, which shall speed up the process of digital and overall transformation of the sector.
The conference focuses on different stakeholders in agrifood sector, who are taking part in local food production and supply, as well as those looking for local food suppliers (public sector, tourism sector). On the other hand, the whole agrifood sector is heading towards new forms of cooperation in order to be able to respond to increasing demand for increasing production, quality and efficiency. Therefore, the conference is highly interesting for policy level, concrete solution providers, R&D organizations and business support organizations on one hand and farmers, farmer organizations and food processing industry on the other.
In order to attend the conference, you need to register online at https://bit.ly/2vpkeJ6.
Conference programme
AGRA 2018 - conference programme EN.PDF
Adobe Acrobat Document
577.9 KB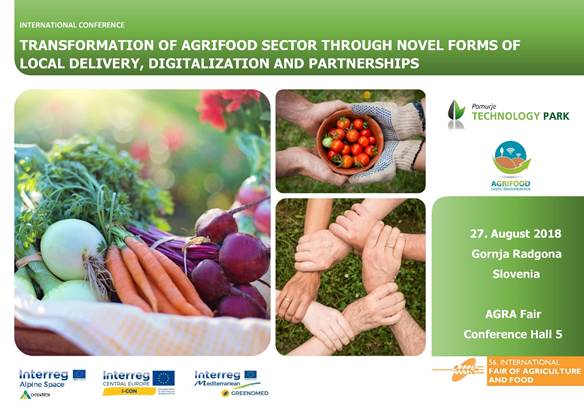 ---
National Society of Processing and Energy in Agriculture (PTEP) and Faculty of Agriculture, University of Novi Sad are delighted to invite you to participate in the 6th International conference SUSTAINABLE POSTHARVEST AND FOOD TECHNOLOGIES.
The Conference will be held April 7th – 12th 2019. The Conference will be held in Kladovo town (at the end of an attractive canyon on the Danube – Djerdap, near the border of Serbia, Romania and Bulgaria). The Conference is coorganized and supported by ISEKI - Food Association (European Association for Integrating Food Science and Engineering Knowledge into the Food Chain). The conference is also supported by the following national institutions:
Institute of Food Technology, Novi Sad,
Maize Research Institute "Zemun Polje", Belgrade,
Faculty of Technical Science, Novi Sad and
Faculty of Technology, Novi Sad.
The presentations cover the traditional following topics:
1. Advances in postharvesting technologies of agricultural products,
2. Energy efficiency and renewable energy sources in agriculture and food technologies,
3. Advances in seed processing technologies,
4. Sustainable food and feed technologies (economy, quality, energy, social aspects, integral and
organic production...),
5. Technical and technological aspects of food and feed safety,
6. Advances in food technologies and aspects of food and feed chain quality,
7. Physical properties of biomaterials and food,
8. Education for postharvest and food technologies,
9. Trends of development in agriculture,
10. Management and process control and
11. Heating and air conditions.
More information can be found here

---
It is our great pleasure to welcome you to the 4th International Congress ''Food Quality, Technology and Safety and 18thInternational Symposium ''Feed Technology'' to be held jointly within the framework of FoodTech 2018 event in October 2018, in Novi Sad, Serbia. Our biannual event traditionally combines great scientific content with stimulating lectures, networking opportunities and rich social programme, all sprinkled with smells and tastes of local food.
Nevertheless, food is our focal point - food which provides us enjoyment and balanced and tasty nutrition. In the socially responsible world, the creators of food and feed strive to design food and feed not only to provide good health and long life, but to protect the environment, decrease poverty and, above all, cause consumer satisfaction. Innovation and innovative trends in food and feed science and technology are helping us to fulfil all these demands, and make this world a better place to live.
More info at http://foodtech.uns.ac.rs/
---
The workshop, which gathers scientists from academia and industry, promotes the exchange of ideas and the discussion of new developments and possible new solutions in the field of nonthermal technologies for food applications, including high pressure processing.

The topics of the workshop will be:

*Topic 1 – Nonthermal Processes for Better Foods*

 * Food safety and quality
 * Nutrition and health
 * Hurdle technologies
 * Predictive Modelling

*Topic 2 – Effect of Nonthermal Processing on Food Structure and Functionality*

 * Mass transfer improvement
 * Biological, chemical and structural modification of food components
 * Functional foods
 * Food texturization

*Topic 3 – Use of Nonthermal Processing for Sustainability*

 * Agri-food waste valorization
 * Energy, water and waste reduction
 * Nonthermal Technologies in Biorefinery
 * Life Cycle Assessment (LCA) of Nonthermal technologies in the food industry

*Topic 4 – Nonthermal Processing: Successful Applications and Trends*

 * Large-scale processing and treatment facilities
 * Nonthermal Processes for Regulatory Acceptance and Commercialization
 * Emerging applications and commercial development

On the last day of the event there is a short course with a Field trip planned.

*Deadline for Abstract submission:*

08-06-2018

*Deadline for registration:*

20-09-2018

 For more information, you can access http://nonthermal.prodalricerche.com/
---
The ISEKI-Food Association (European Association for Integrating Food Science and Engineering Knowledge Into the Food Chain) and the University of Hohenheim are organising the 5th International ISEKI_Food Conference(ISEKI_Food 2018) to be held in Stuttgart, University of Hohenheim, Germany, 3 - 5 July 2018.
The general aim of the ISEKI_Food conference series (Porto 2008, Milano 2011, Athens 2014, Vienna 2016) is to contribute to the creation of an "open" international forum for researchers, education scientists, technologists and industry representatives as well as food consumers, to promote constructive dialogue and collaboration on topics relevant to Food Science and Technology, Industry and Education and to present and disseminate the results of the activities developed by the ISEKI_Food network projects.
We look forward to welcoming you in Stuttgart in July 2018!
The Organising Committee